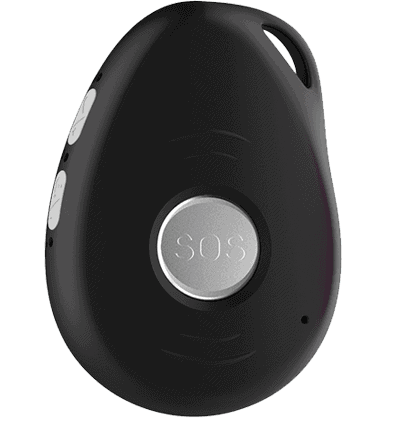 Man Down Device with Fall Detection & No Motion Alert

People working alone can be at risk of being injured or in a life threatening situation and not being able to sound an alarm or call for help.
In some cases, a person might fall from height, have a medical event, electrocuted, trapped, or become unconscious. In these cases without a man down device, they need to rely on the chance that someone will notice they are missing or chance upon them.
Having a man down alarm with fall detection and no motion sensors will remove that element of chance and alert a supervisor should the worker have ceased moving.
No Motion alert/ Motion detection : Fall Detection & More
With the help of motion sensors, the lone worker man down device can detect movement, no movement and an impact in a variety of ways that could indicate a medical, fall or incapacitation accident. Depending on your occupational health and safety legislation and regulations, these features can also be effective in maintaining safety compliance. Safety motion features can help address many workplace safety challenges and reduce the chances of an occupational safety hazard occurring.
No Motion detection
The device can alert emergency contacts if it senses no motion for a set period of time. The No-motion timer can easily be set by the employer/Health & safety manager for time periods of one minute to several hours. Should an employee not move for the time period you have set, their no motion will alert your nominated emergency contacts that the device has not sensed any movement and assistance is required. For example, should a worker collapse, have a medical event or become unconscious, the device will send an alert to your contacts once the predetermined no motion timer has been exceeded.
Put simply, if the wearer stops moving for a set period of time, emergency contacts will be alerted.
With the man down feature of this lone worker safety solution, employers will be able to set the time period for man down from between one minute to several hours. This allows them to adjust the countdown time as needed, depending on the specific activity they are doing. For a higher risk activity, it would be set to a shorter time, giving the worker more security and reassurance that help will come should they need it.
Motion Detection/Movement alert
A helpful feature that is often used for monitoring trucks, automobiles, boats and construction equipment. The device can be set to alert emergency contacts should it sense movement.
Additionally, if the device is attached or inside the item being monitored, the device has GPS tracking that will allow contacts to locate and track the item remotely.
Impact & Fall detection
With adjustable impact sensors, the device is capable of detecting a range of falls or impacts. Once the device detects a fall or impact, it will send an SMS to all emergency contacts and then also be programmed to start calling the same contacts until someone answers. More information by clicking here
Man Down System
With the man down feature, workers can't reduce the chance of life-threatening incidents happening, but it is likely to speed up their reaction time. The use of an alarm would result in efficient response from those around them, which could save lives in the event of an emergency. 
Check In / Welfare timer Feature
The device is also equipped with a 'Check In' Feature. A timer that counts down on a timer. If the worker fails to stop the timer, it initiates the emergency SMS and Call sequence