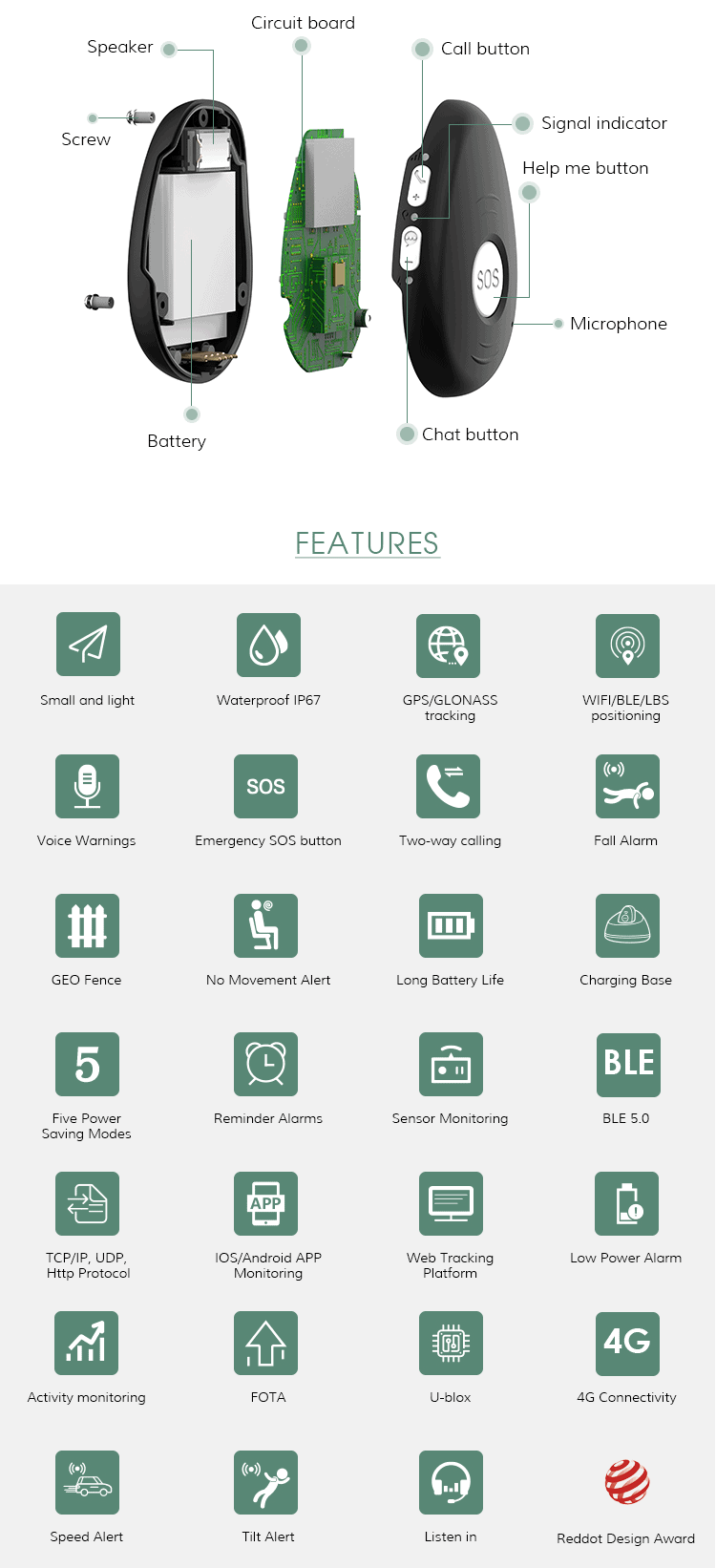 Lone Worker Alarm Features
German design, Swiss precision GPS, reddot2015 award winner.
Works wherever there is compatible 3G & 4G mobile coverage
Calls up to 10 friends, family or contacts including 911.
Has 2-way "hands-free" voice to voice communication with high quality speakerphone.
In built fall detection for serious falls. Sends a "fall alert" to up to 10 contacts.
Uses GPS & Google maps to send your location to your contacts during emergencies.
Pendant is shower & rain proof, comfortable and weighs the same as three 25c pieces.
No contracts or monitoring fees.
12 month warranty.
Cost – $357. Includes wristband & Belt clip, tracked delivery.