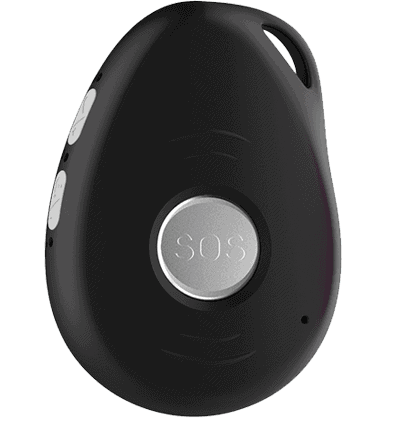 Panic, Duress, Risk of Falling, Personal Attack, High Risk Environment, Medical or Emergencies.
The Mercari Lone worker safety device has  been designed to monitor and protect staff, contractors or employees who work alone, in isolation, or remote locations.
Works in USA & Canada. Worldwide options available.
Only USD$357
Lone Worker Man Down Safety
When your people work alone they need a trusted and reliable way to quickly reach for help. Mercari Lone Worker technologies are at work in the community, remote locations, or anywhere people face risks of injury or attack.
What does the Lone Worker Safety Device do?
Emergency Communication: Lone worker alarm systems provide employees who work alone with a way to signal for help in an emergency. The wearable Lone Worker Safety Alarm can be activated either by panic button (SOS) or automatically by a man down fall detection. In the event of an alarm, the device will SMS/Text an alarm alert message to your emergency contacts mobile phones with a link to view the alert location via Google Maps. Simultaneously the device will start dialing predefined emergency contact phone numbers of your choice, one by one, to attempt to establish voice communication with the user. You are in charge of monitoring and managing the Lone Worker Alarm- no contracts, no ongoing monitoring fees are required. 
Customized Response. You get to decide who the emergency contacts are. Have the device connect to your own staff or management during an emergency, connect to a 24 hour monitoring center or even have it contact 911
Real-time Monitoring: The devices offer real-time monitoring, enabling employers to keep track of their workers' status and location. This ensures that help can be dispatched promptly if needed.
GPS Tracking: The lone worker safety devices are equipped with GPS technology, providing accurate location information. This is crucial for locating workers quickly in case of emergencies or incidents.
Man Down Detection: The Safety devices have sensors that can detect if a worker falls or is immobilized. In such cases, an alert is sent automatically to notify others of the potential emergency. Additionally the device can be programmed to detect no-motion and send SMS alerts to notify others of a potential emergency.
Customizable Alerts: Employers can customize the types of alerts and notifications sent by the device, tailoring them to specific situations or risks faced by their lone workers. Automatic fall detection, Motion or no-motion, Geofence safety zones and more
Increased Worker Confidence: Knowing they have access to a lone worker safety device can boost the confidence and morale of lone workers, helping them feel more secure in their roles.
Compliance with Regulations: Depending on your industry and location, there may be legal requirements to ensure the safety of lone workers. Using a lone worker safety device can help your business meet these compliance standards.
Reduced Liability: By providing lone worker safety devices, businesses demonstrate a commitment to employee safety. This can potentially reduce liability in case of incidents or accidents.
Improved Response Times: In case of an emergency, the use of a safety device ensures that response times are minimized, potentially saving lives and reducing the severity of injuries.
Enhanced Reputation: Prioritizing the safety of lone workers can enhance your business's reputation, both among employees and in the wider community.
Implementing lone worker safety devices can be a crucial step in ensuring the well-being of your employees, especially those who work in isolation or remote locations. It demonstrates a commitment to their safety and can lead to a more confident and productive workforce.