How does the lone worker alarm work?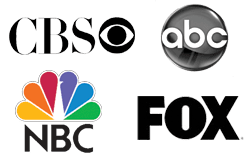 Lone Worker Safety Device. What it does
Our lone worker solutions alarm is Americas best 'Go anywhere' personal alarm inbuilt GPS satellite positioning capabilities.  
PERSONAL ALARM – Press the SOS during a medical event, panic, duress or simply when you need help, and the device will send out an SMS to up to 10 people of your choice. You can even program the alarm to start calling those phone numbers. You can even include 911.
GPS TRACKING & LOCATION FINDING – If you're worried about the location of an employee, trying to locate a family member if they are missing or even GPS track a device- simply text 'Loc' (for locate) anytime and the personal safety alarm will respond by returning an SMS with the user's location. This SMS  will contain the Google Maps link, simply tapping the link will display the location of the wearer on Google Maps. 
MAN DOWN/FALL DETECTION – Are you worried about falls? The alarms includes Fall Detection with audible false alert message  that wearers can cancel for false alarms. 
RECEIVING AND MAKING A NORMAL PHONE CALL – Call into the personal security alarm anytime and the incoming call can be answered by the user pressing the SOS button momentarily. Press and hold the discreet side call button to make a normal phone call to the first emergency contact. 
EASY TO PROGRAM – Simply program the personal safety alarm by texting commands from any mobile phone.
Works in the home or wherever you are, providing you have 4G cellular coverage. Please contact your network provider to confirm coverage in your area.